SHOP
Feel fierce in Nala
We've created wildy better underwear. Don't believe us? Enjoy a 30 day money back guarantee on your first order.
T&Cs apply.
All


trunk,
no junk
We partnered with the dream team of designers - these queens have combined over 100 years experience in designing intimates. Yep, you heard that right. They know breasts like the back of their hand.
Shop All
FIT GUIDE
Check
Your
Fit
Check
Your Fit
At Nala, we like to do things differently. We don't follow the crowd, we take the lead. It's why we are proud to present the first online fit guide of it's kind. Check it out, you won't be disappointed.
View Fit Guide
Feel good, look good, do good with Nala

Bio Butter Range
Most earth-friendly fabrics are made from recycled fibres, our Bio Butter is made from industrial starch, like corn. It's not only durable but also regenerative, which is WAY better for the planet. Lightweight & soft, like butter.

Flossy Mesh Range
Made from certified recycled yarns, our recycled mesh fabric is a sustainable take on your sheer fave. This eco fabric is satin-soft to touch and feels smooth AF. Flossy, silky & sexy.
Wildy Better
We are committed to being a brand that is wildy better for the planet. From our fabric selection, to our packaging and everything in between. We make decisions that are good for the planet and good for your butts.
BLOG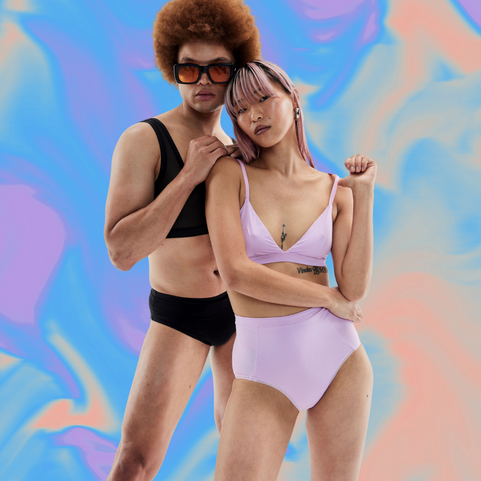 Inclusivity Statement
Nala has been built with equality and inclusivity at the forefront. Individually and as a team, we strive to be a force for good, championing diversity and inspiring others in the industry to do the same. We aren't perfect, but we are doing our best and strive to keep learning.
Read More